Ein Modul und ein Gurt. Das ist Curt!
Curt ist bestimmt das ambivalenteste Sofasystem der Welt. Wer sich hier entscheiden kann, ist vermutlich nicht mehr normal. Curt erzeugt lustvolle Unentschlossenheit. Wer will sich schon entscheiden, wenn noch so viele Optionen darauf warten ausprobiert zu werden.
Curt ist wohl auch das einfachste Sofasystem der Welt. Es gibt nur eine einzige Modulform, einen Pouf. Verbindet man viele dieser immer gleichen Module über das zum Patent angemeldete Verbindungssystem, entstehen Sofas in jeder erdenklichen Konfiguration. Unendlich. Und jederzeit in jede erdenkliche Konfiguration veränderbar.
Curt ist vermutlich auch das flexibelste Sofasystem der Welt. Nicht nur die Kombination der Module ermöglicht unendliche Variationen. Auch der in zwei Teile zerlegbare Bezug von Curt erlaubt ein Farbenspiel, das man so noch nicht gesehen hat.
Design: Malte Grieb und Joa Herrenknecht
Die Anwendungen auf einen Blick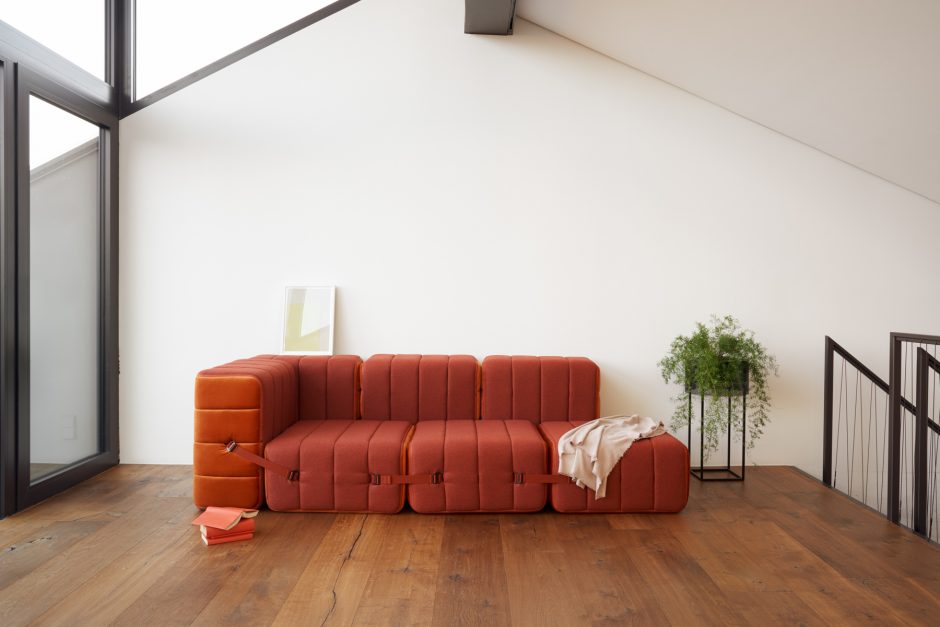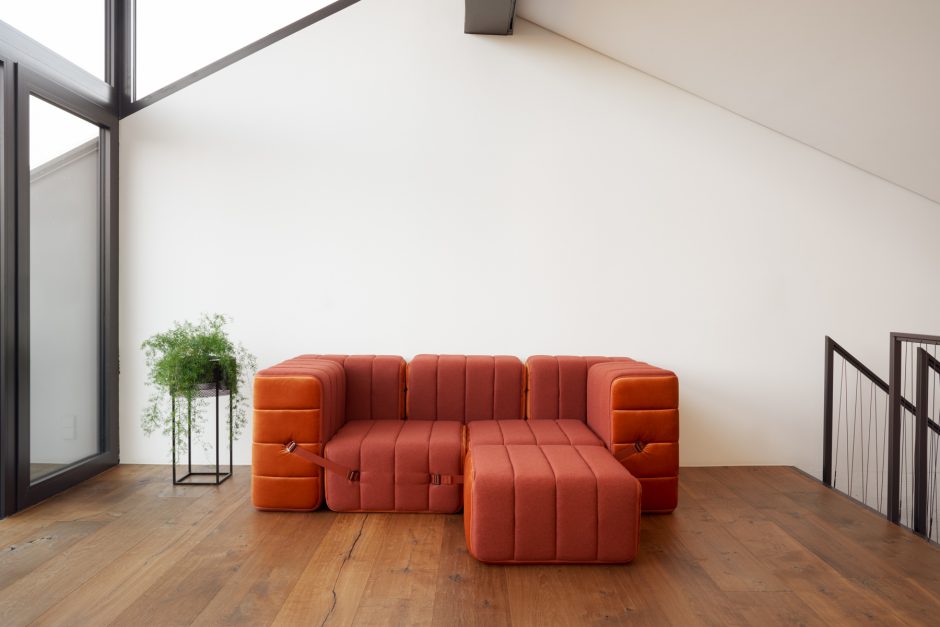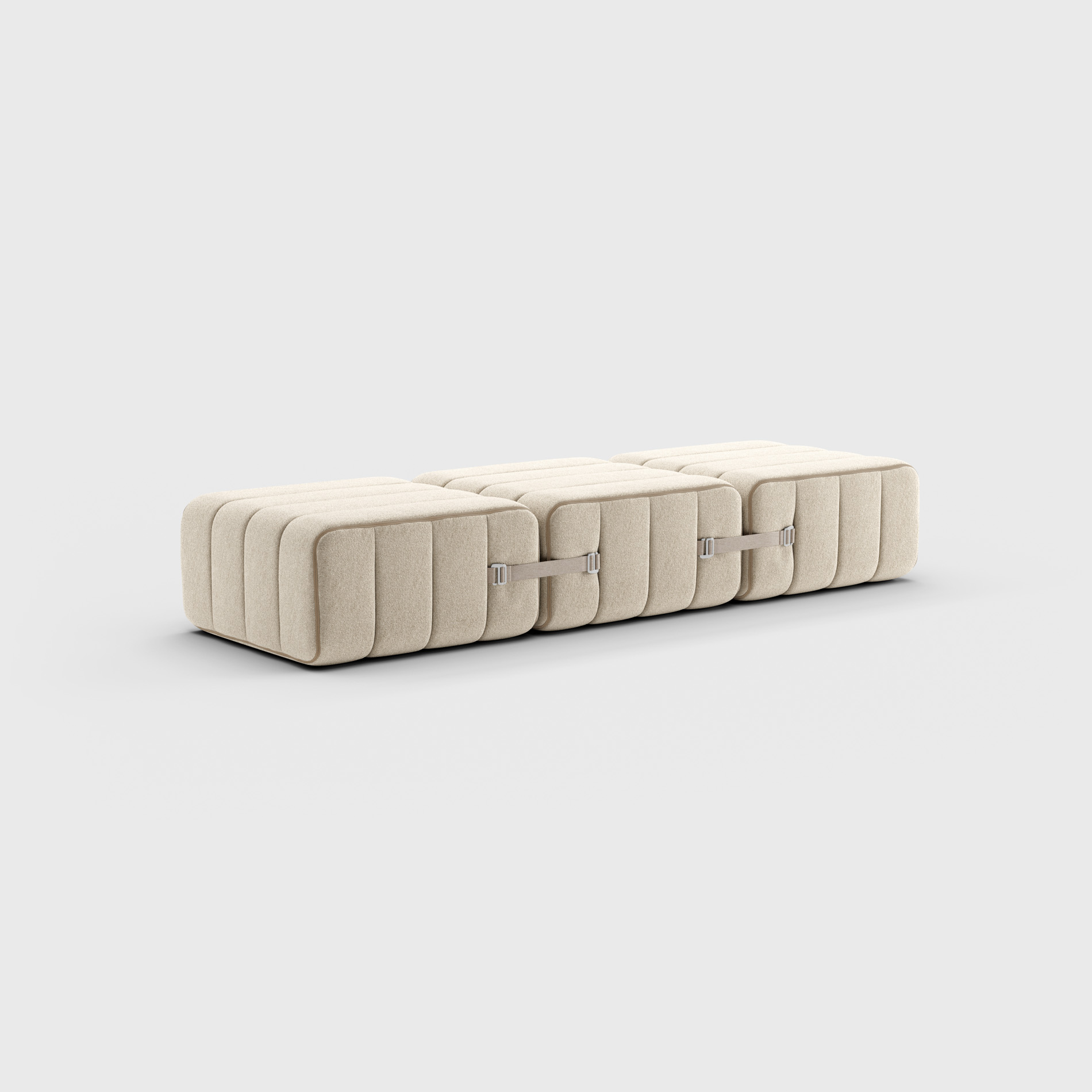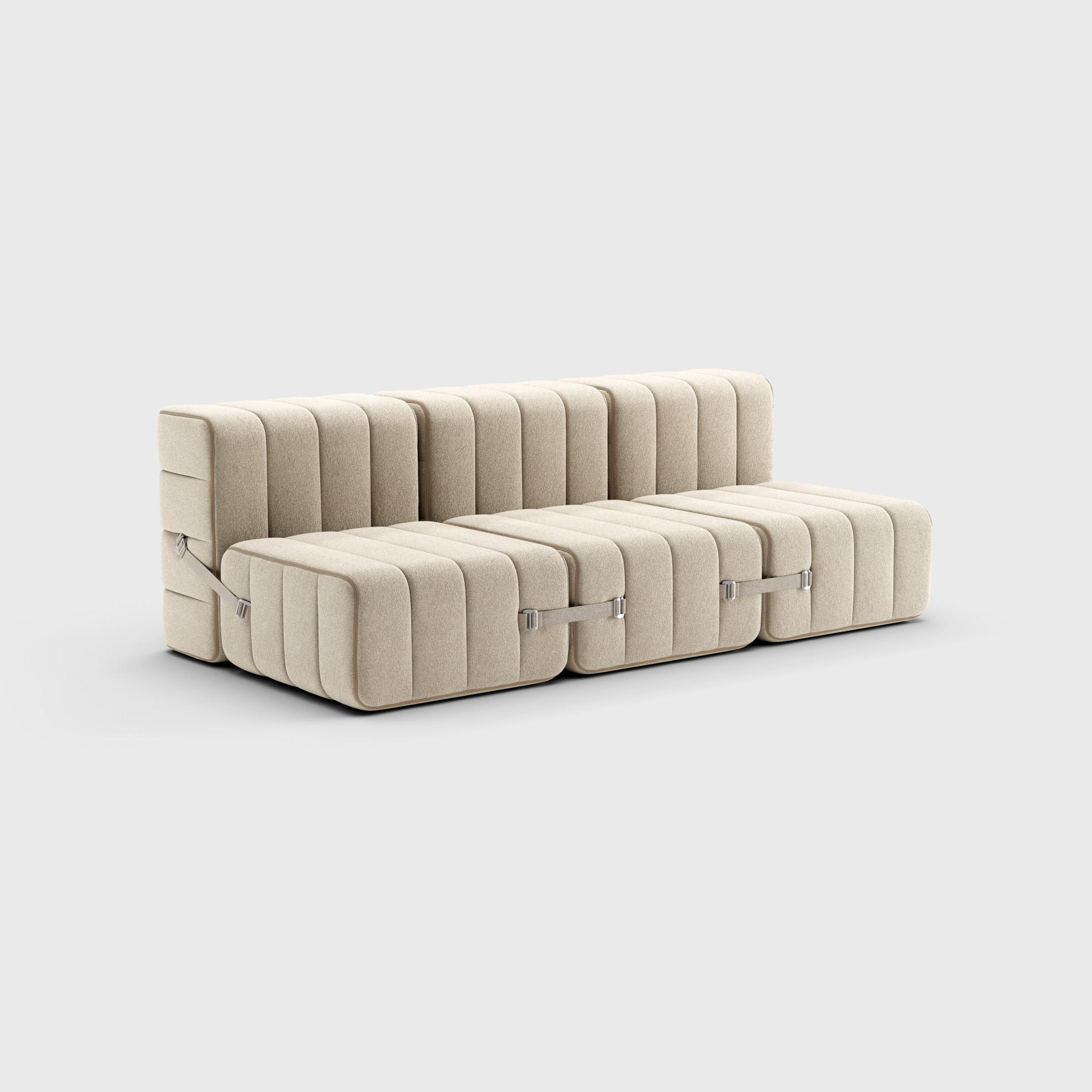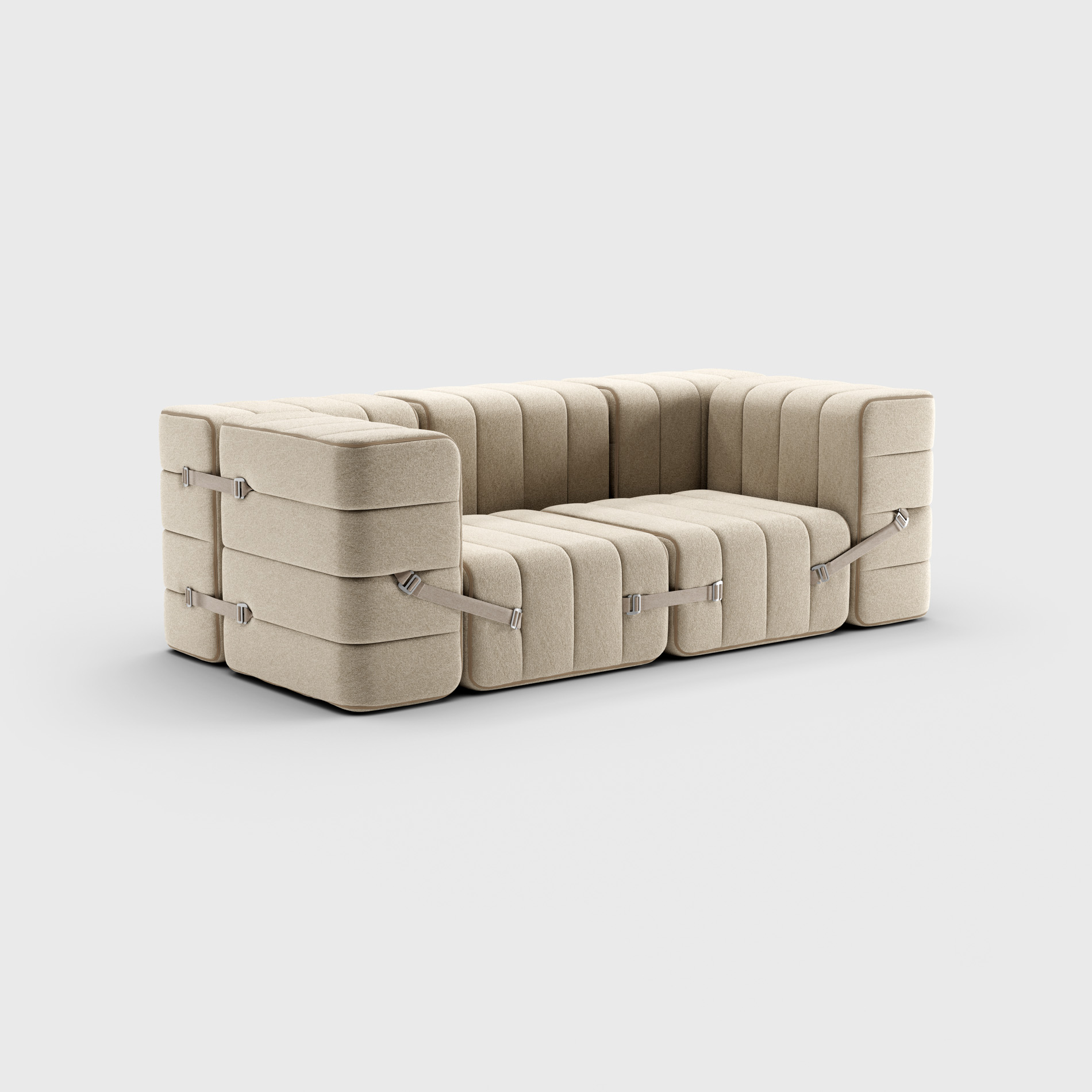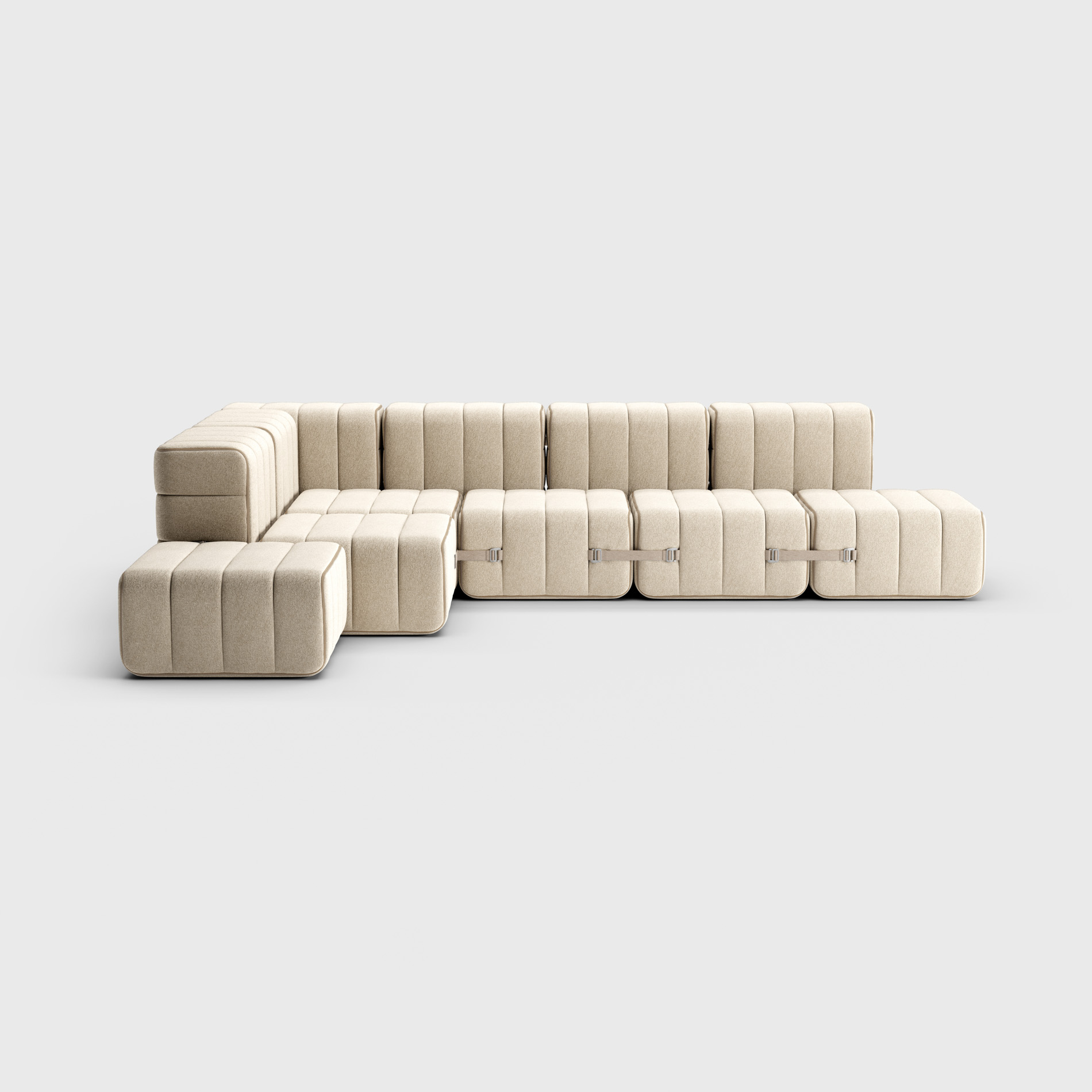 Konfigurationsbeispiele für Sets
The Curt Sofa-System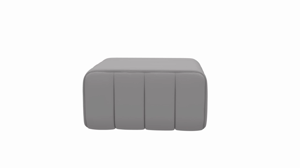 The Module
Hard to believe but true. This infinite variety is created by only one single modular form. A cuboid with a square base whose height is half the length of its sides. In addition 16 hidden connection loops, only visible when needed. So simple, so infinite.
This is not a connection for eternity. Short-term bonds are common practice, now even for sofas. If you had enough of one, the hook is easily released and ready for a new configuration. An adjustable strap with two simple hooks. This is Curts belt. There are three attachment loops on each side of the module and four on the back for hooking in. That's how fast Curt bonds again and again and again.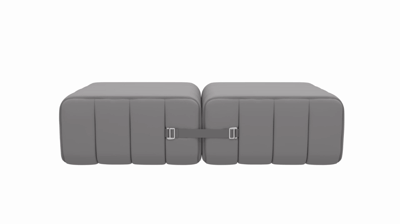 The cover of Curt is Also rather unusual. Two rectangles, formed into a U, which can be joined and divided with a full length zipper. Removable, exchangeable, dividable, combinable and easy to clean. One red and one blue module become two red blue modules.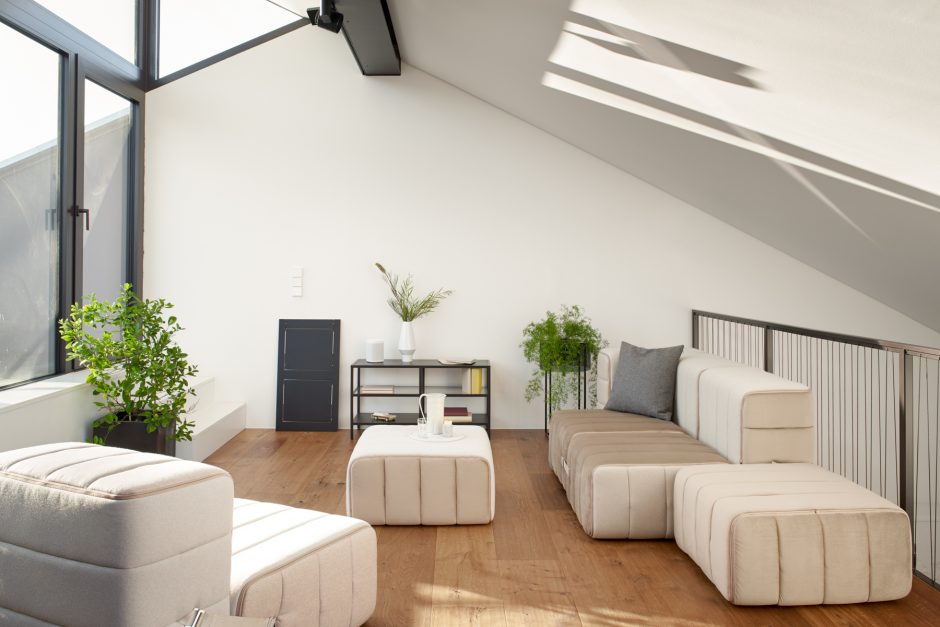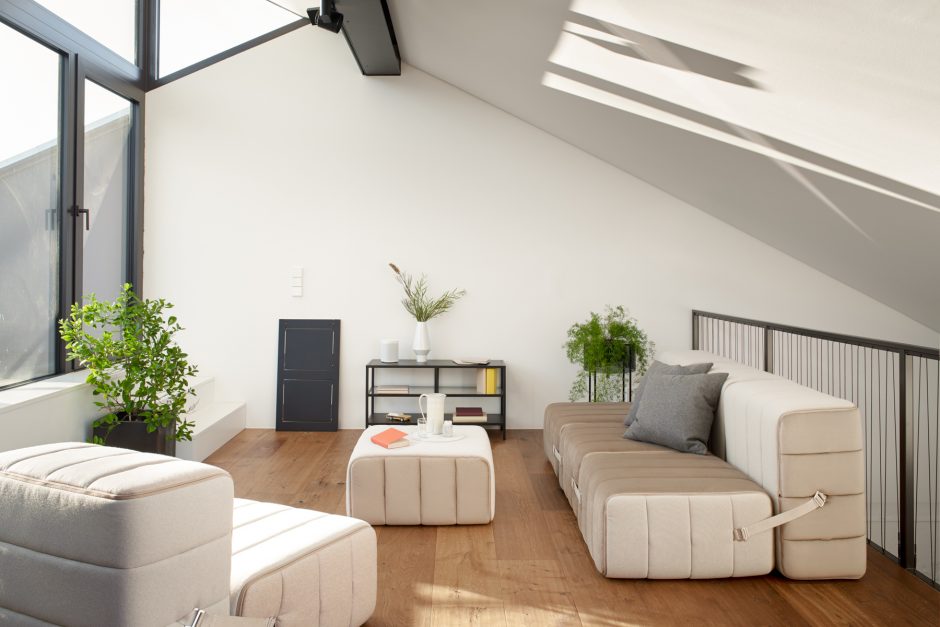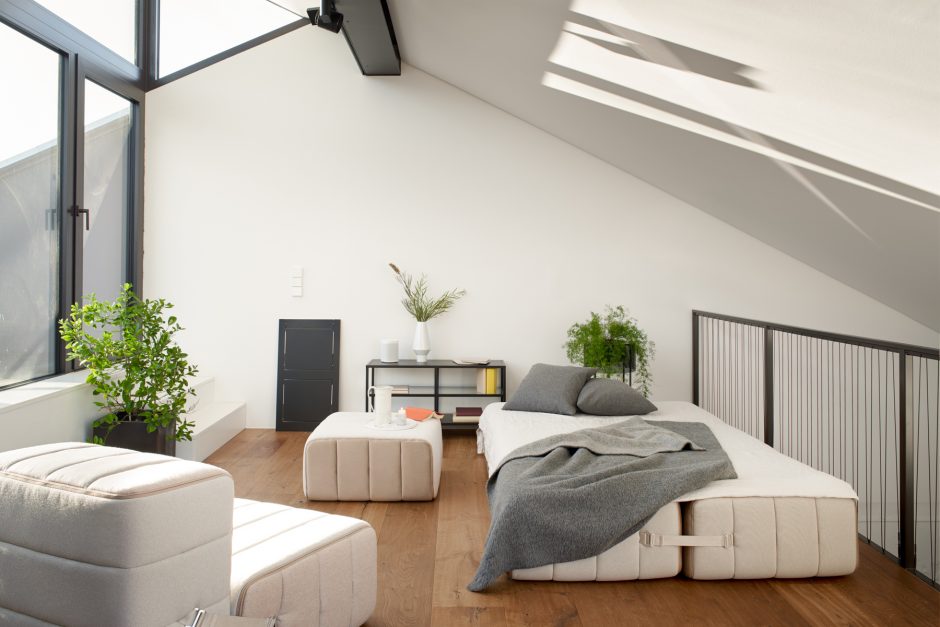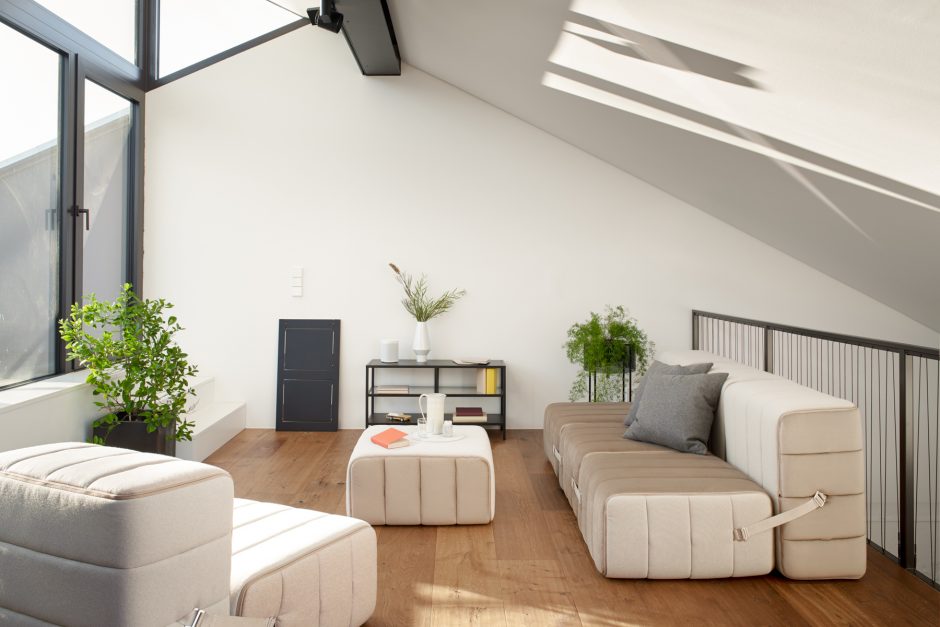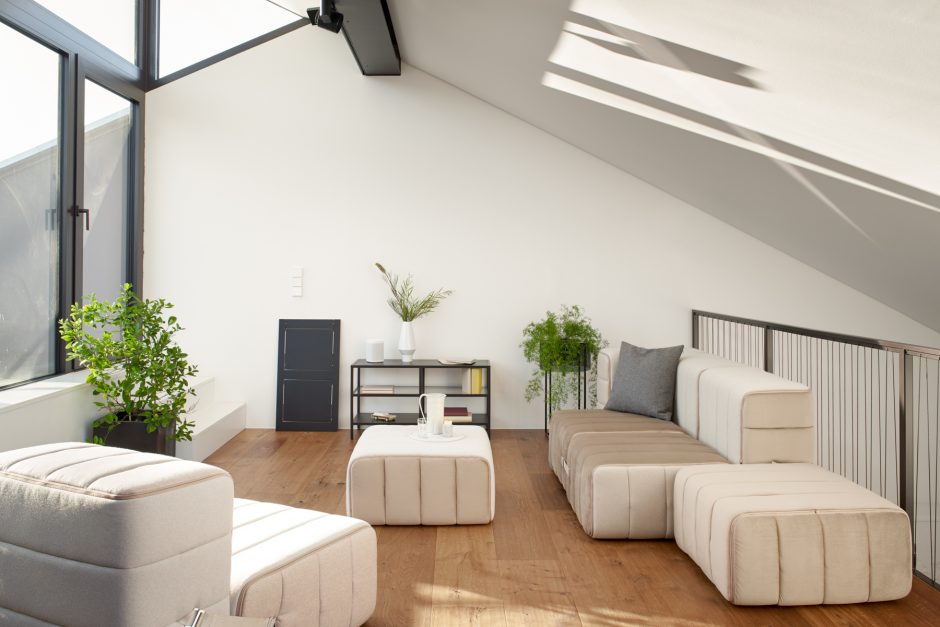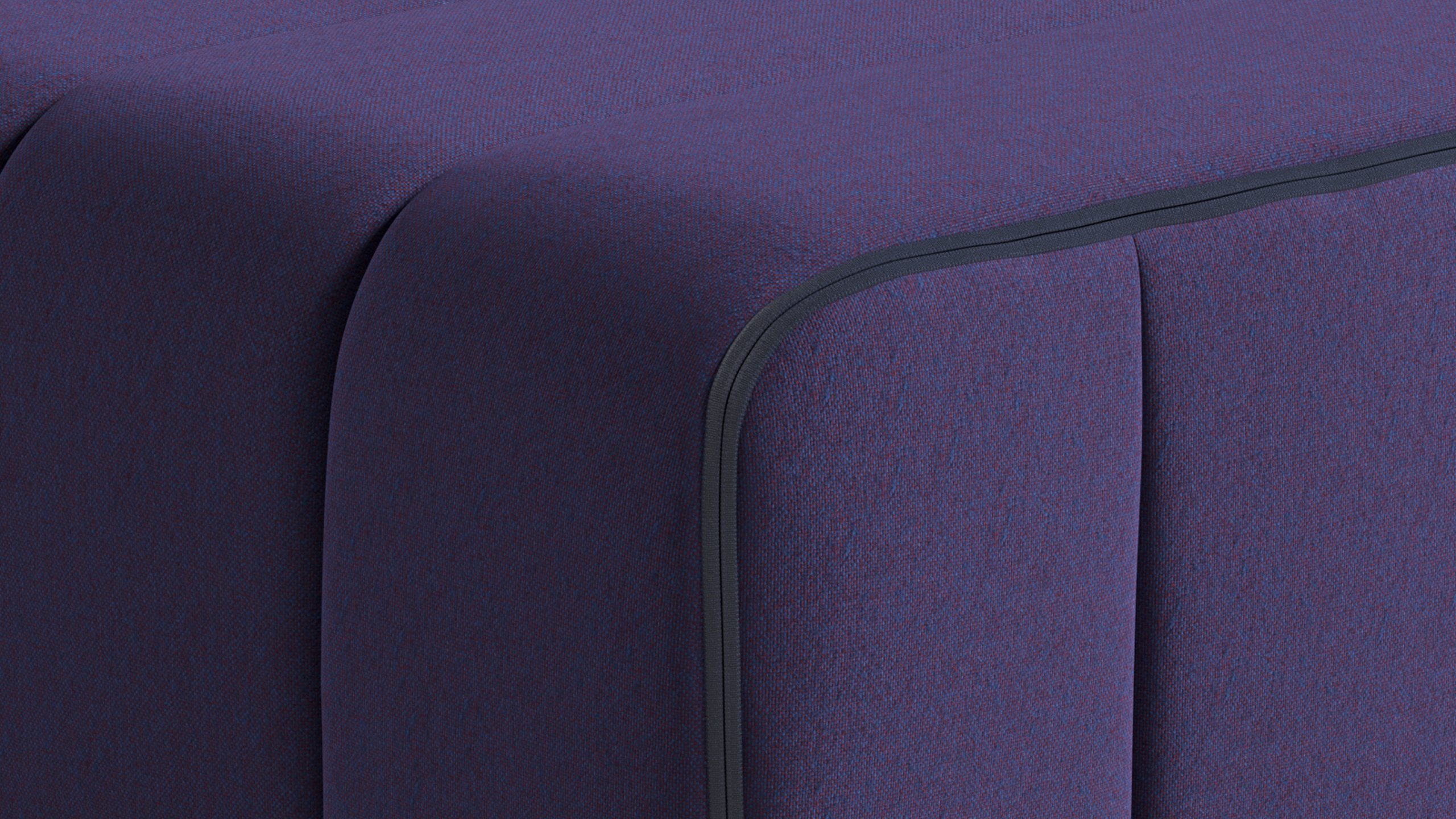 Velvet Barcelona - the Colors