One module and one belt. That's Curt!
Curt is for sure the most ambivalent sofasystem in the world. Anyone who can decide here is probably a bit strange. Curt creates inspirational indecision. Who wants to decide when there are so many options to be tried out still?
Curt also is probably the simplest sofasystem in the wold. There is only one module, a pouf. When these modules are connected with the patent pending connection system, sofas can be created in every imaginable configuration.
Curt might also be the most flexible sofasystem in the world. Not only the innovative connection system and configuration possibilities inspire infinite variations. Curt's upholstery covers can be fully seperated into two pieces, allowing never seen color combinations.
Design: Malte Grieb and Joa Herrenknecht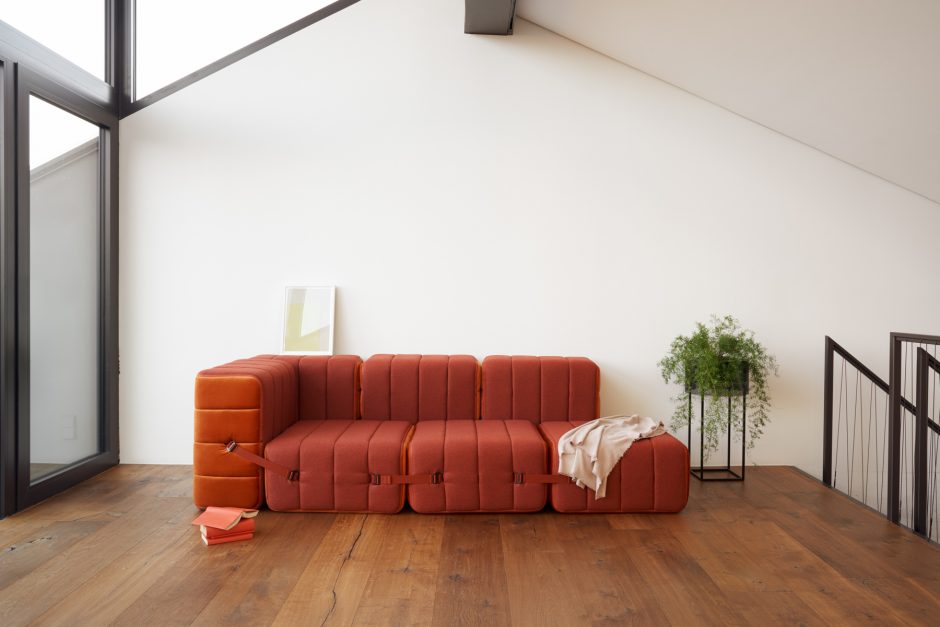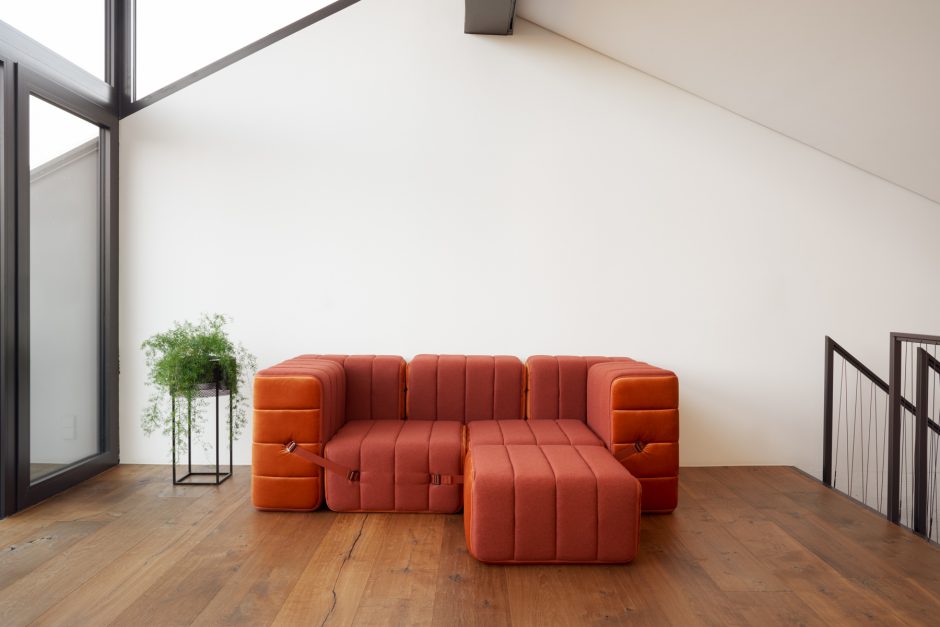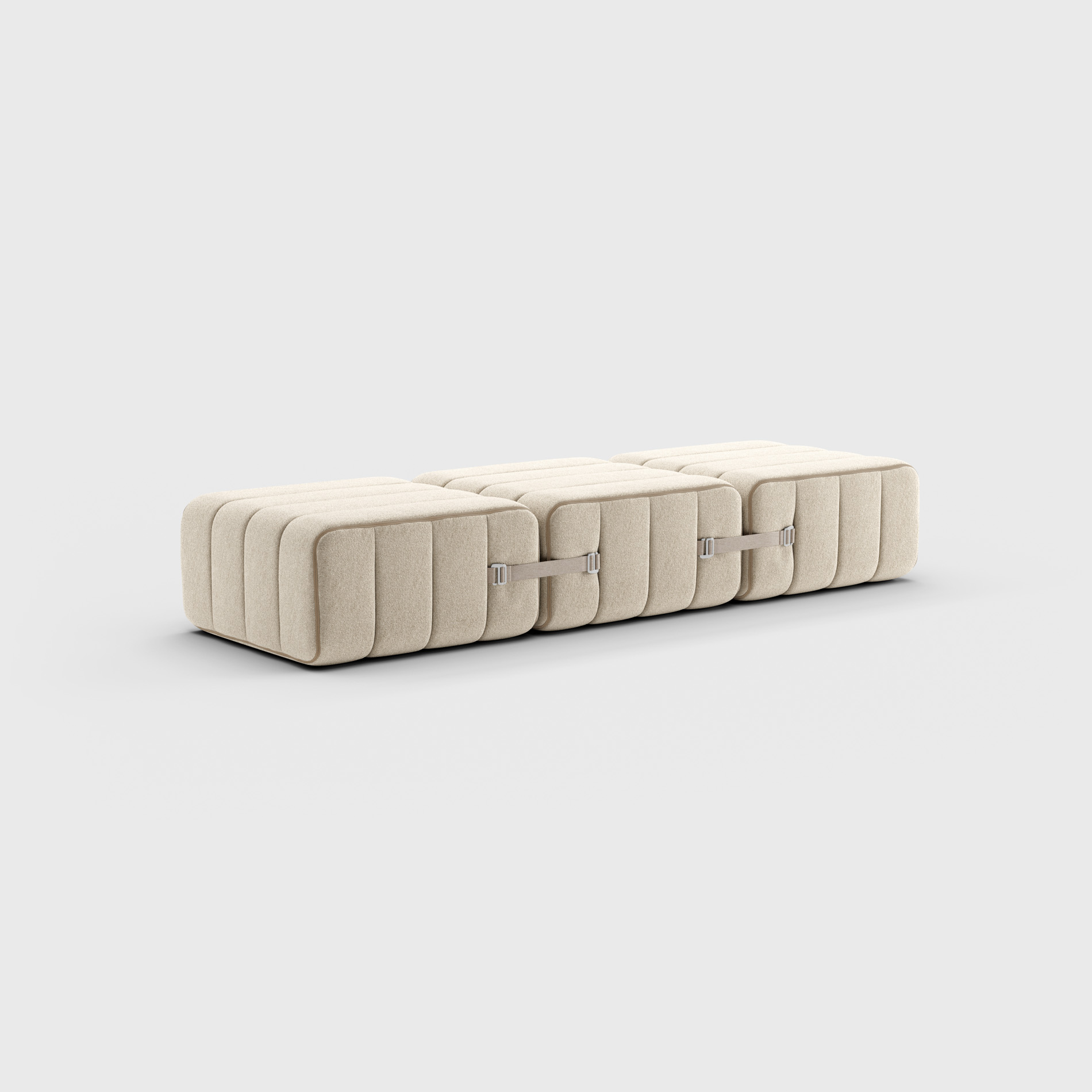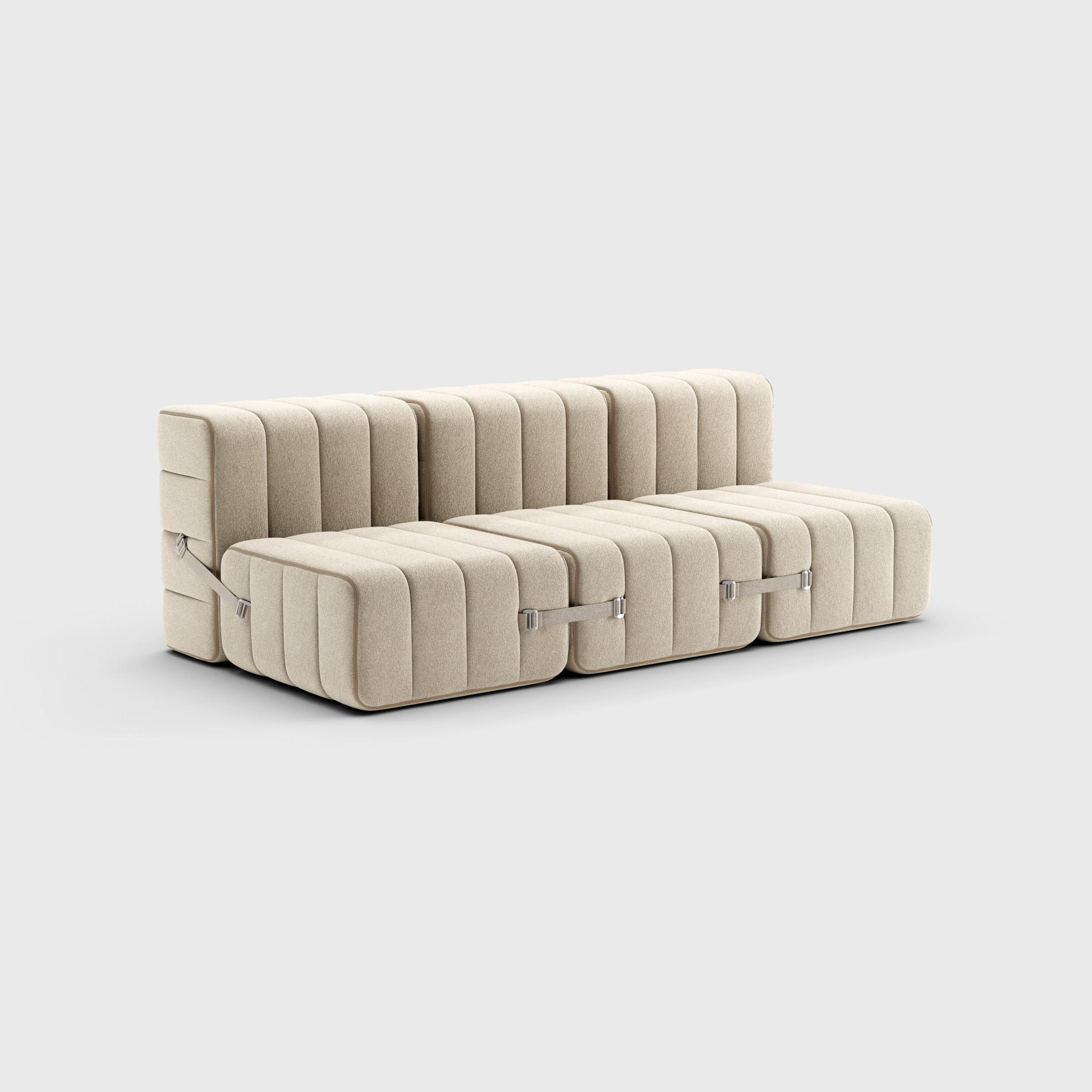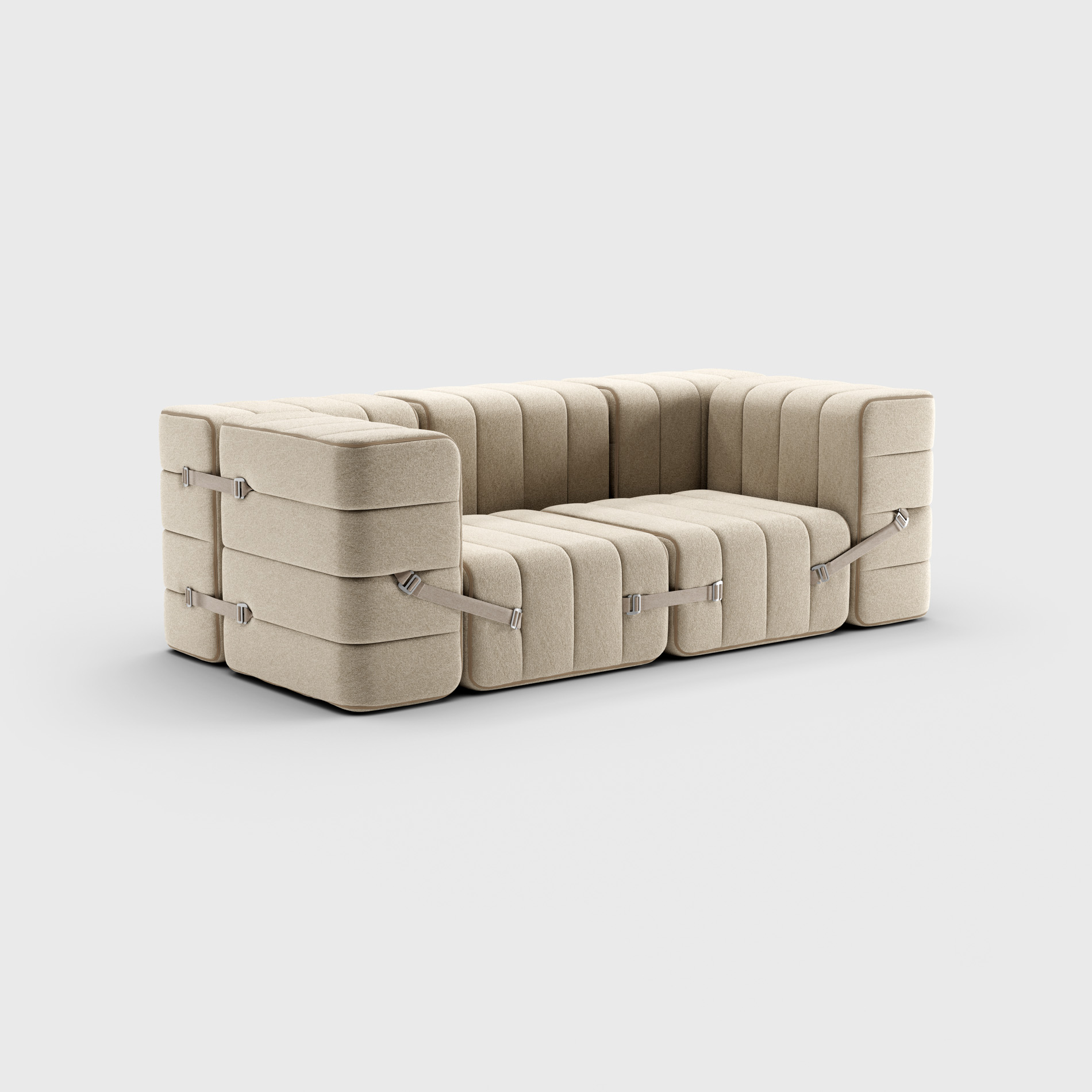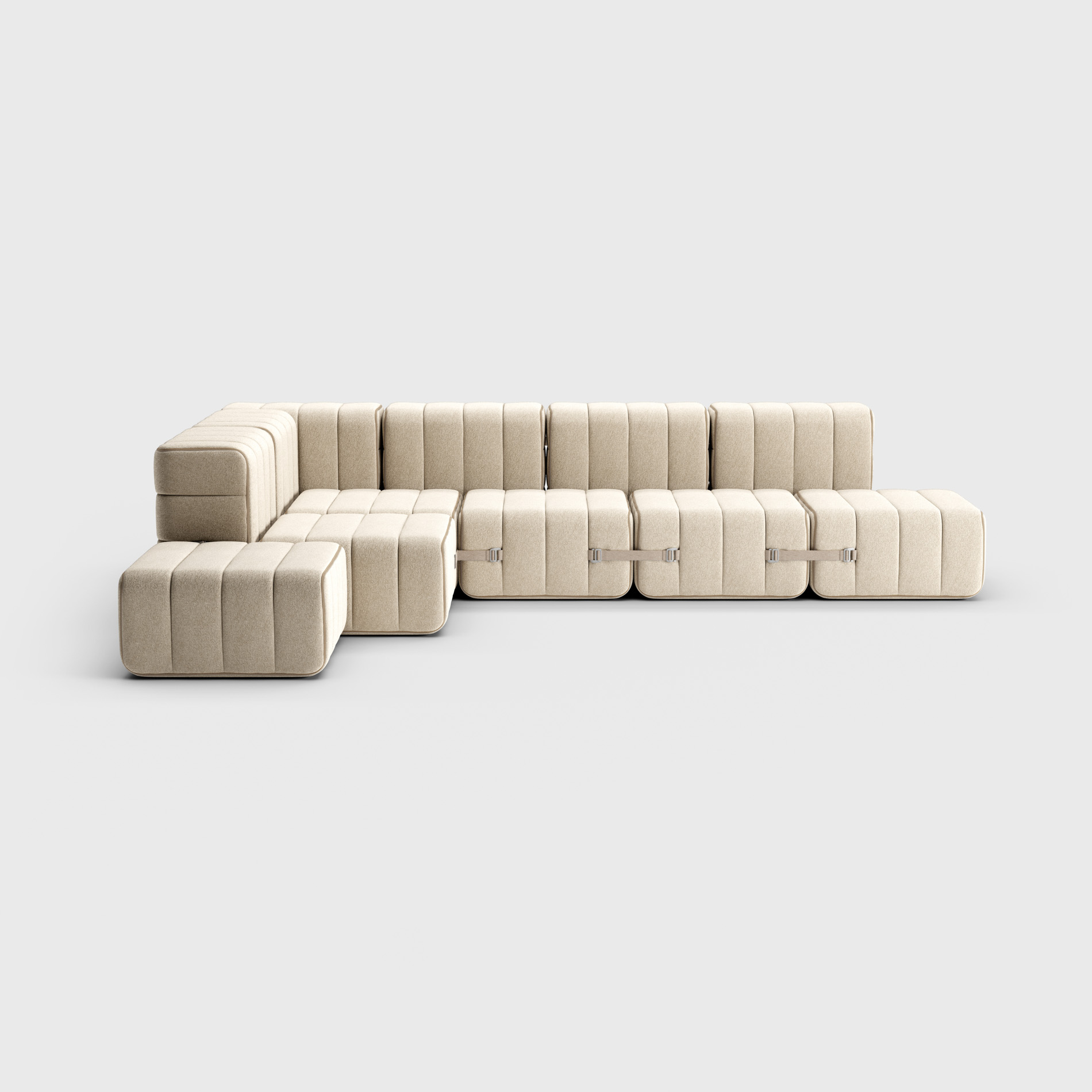 Configuration Examples for Sets
The Curt Sofa-System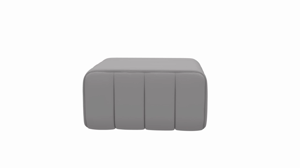 The Module
Hard to believe but true. This infinite variety is created by only one single modular form. A cuboid with a square base whose height is half the length of its sides. In addition 16 hidden connection loops, only visible when needed. So simple, so infinite.
This is not a connection for eternity. Short-term bonds are common practice, now even for sofas. If you had enough of one, the hook is easily released and ready for a new configuration. An adjustable strap with two simple hooks. This is Curts belt. There are three attachment loops on each side of the module and four on the back for hooking in. That's how fast Curt bonds again and again and again.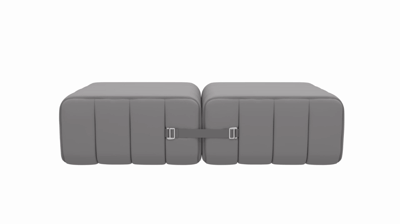 The cover of Curt is Also rather unusual. Two rectangles, formed into a U, which can be joined and divided with a full length zipper. Removable, exchangeable, dividable, combinable and easy to clean. One red and one blue module become two red blue modules.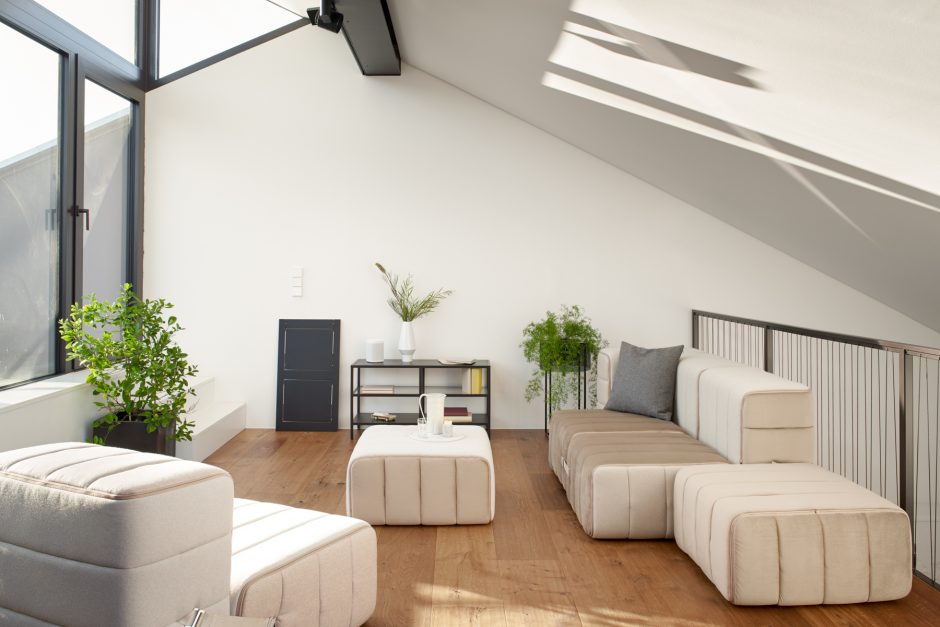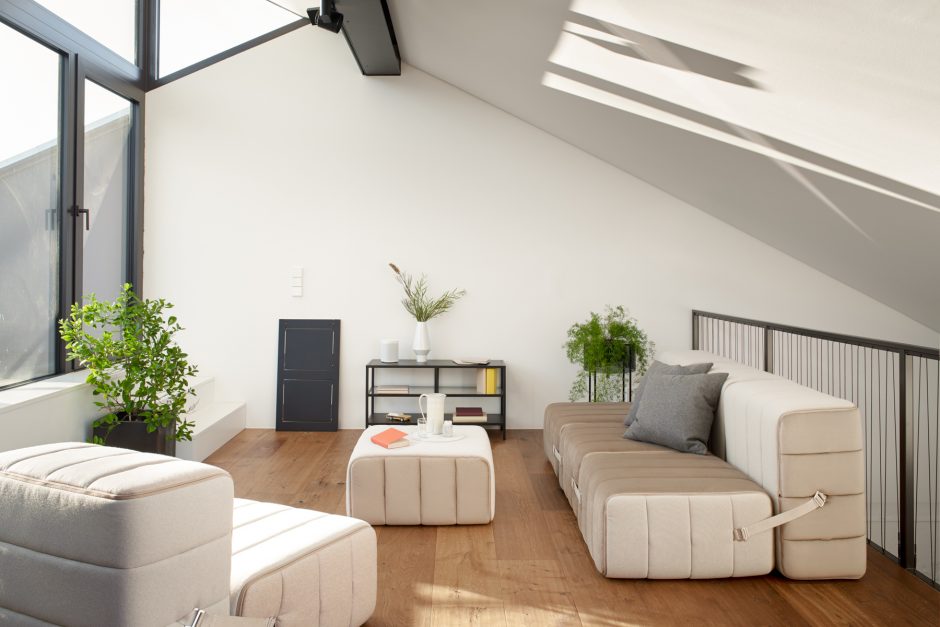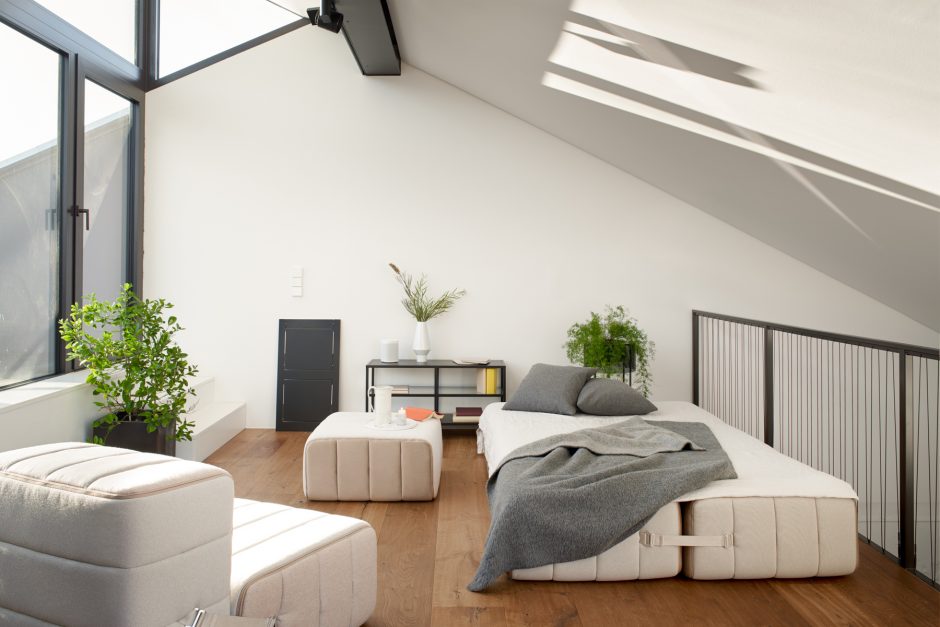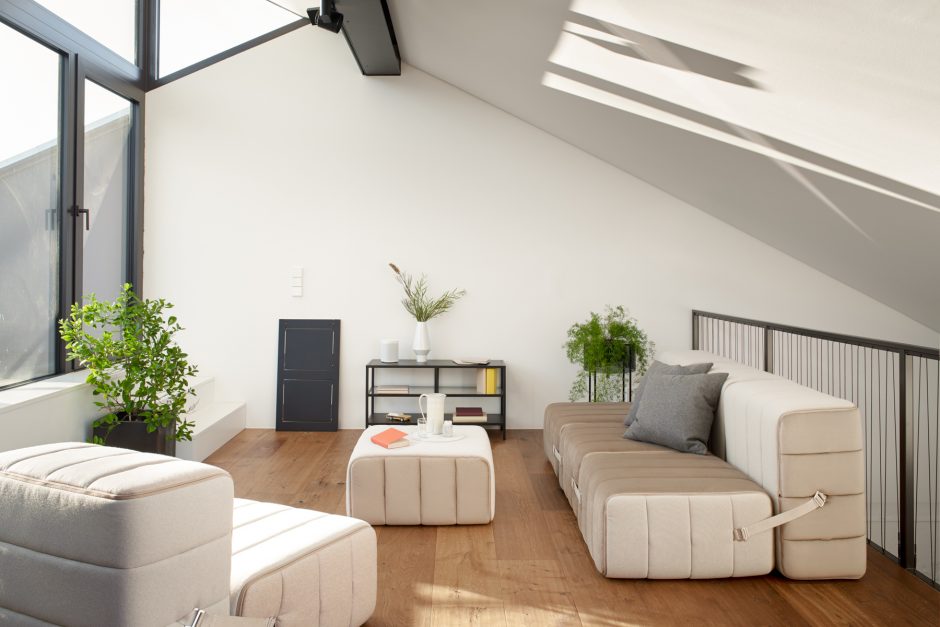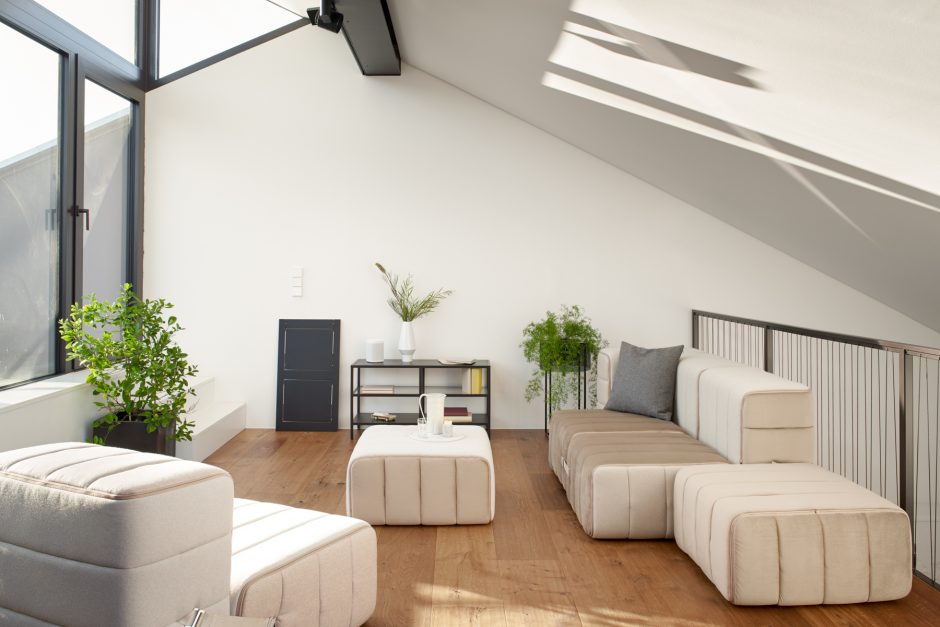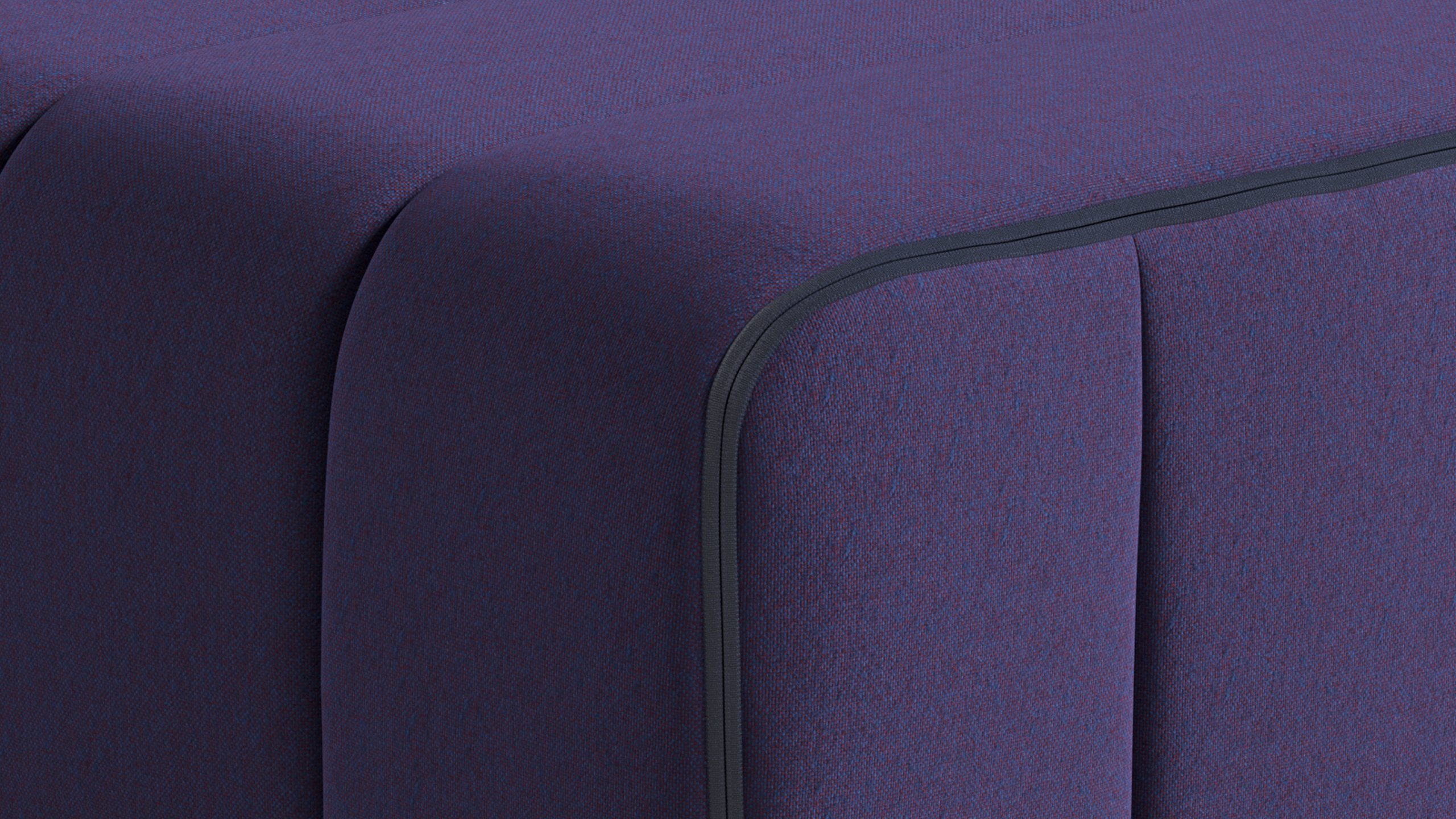 Velvet Barcelona - The Colors