Even greater comfort with the Curt velvet cushions
Velvet on velvet, that's how sitting is especially comfortable. With the Curt velvet cushions, it is even more comfortable to linger on the modular Curt sofa system. Whether tone on tone or a green velvet couch with yellow cushion, as always, there are no limits to AMBIVALENZ.
Velvet Barcelona - The Colors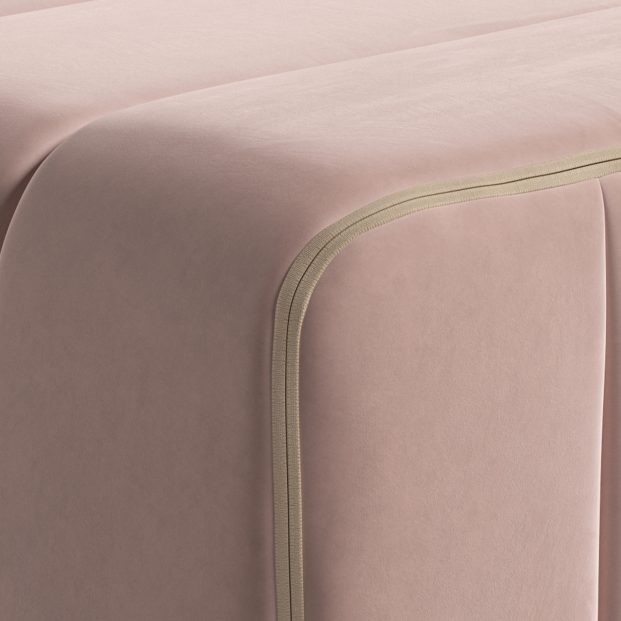 Dimensions Curt Cushion
Width: 60 cm
Height: 30 cm
Depth: 15 cm


Velvet Barcelona - The Fabric
A tempting velvet with an irresistibly soft texture and a sheen that gently reflects the light.
Note: Please take into account that velvet may appear lighter or more intense in colour depending on the incidence of light and the direction in which it is struck.
Material: 100% Polyester
Abrasion resistance: 100.000
Pilling: 5
Light fastness: 5
Fire Retardence: NFPA260, CAL117
(For Contract and UK we can use the similar fabric Pico)
Care: Professional Cleaning