More than four seasons!
With four modules of the Curt sofa system, modularity really takes off. More than 20 different arrangements are possible. Sofa, lounger, chaise longue, bench, two armchairs, seating island, four stools, love seat, to name just a few.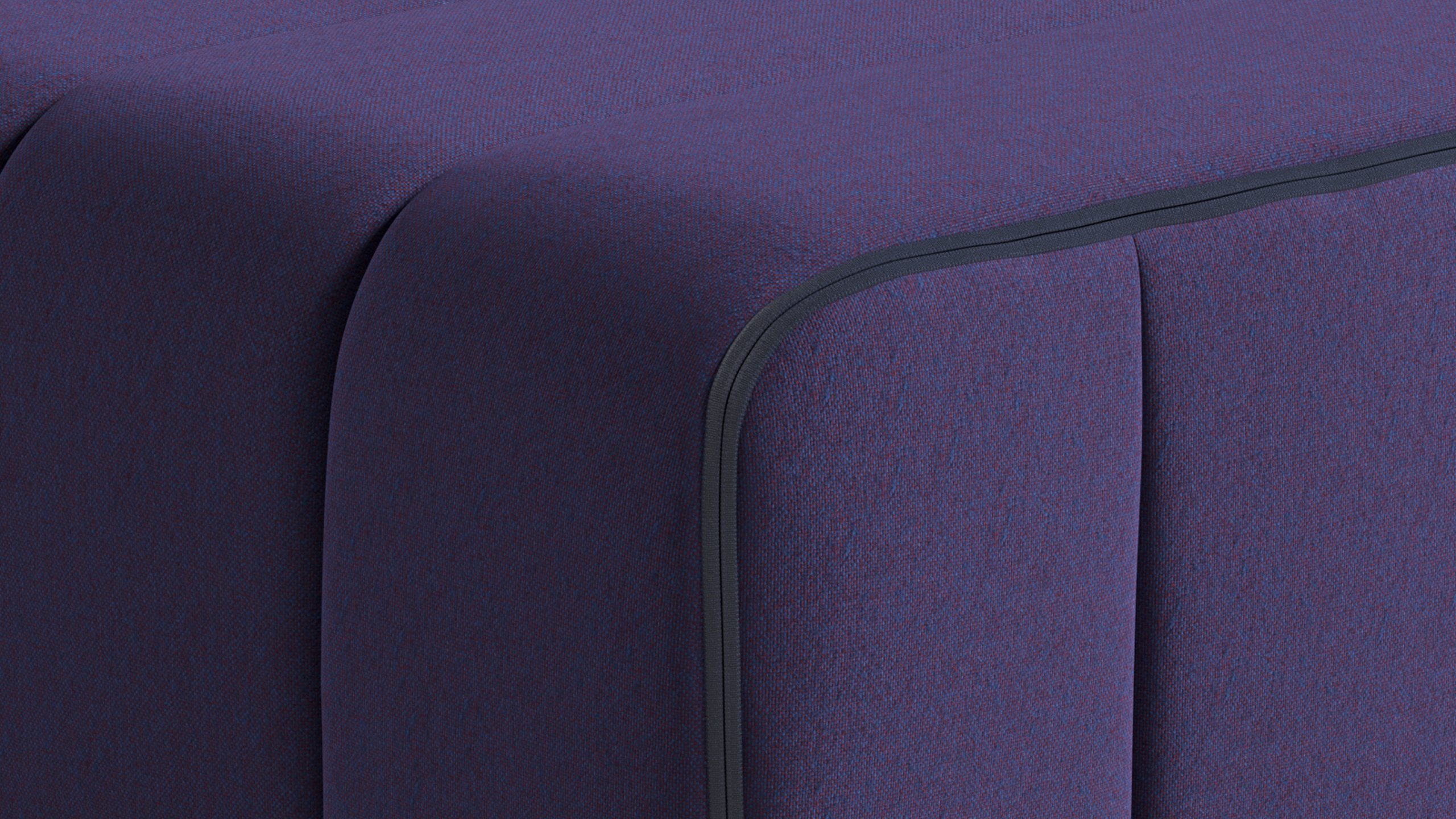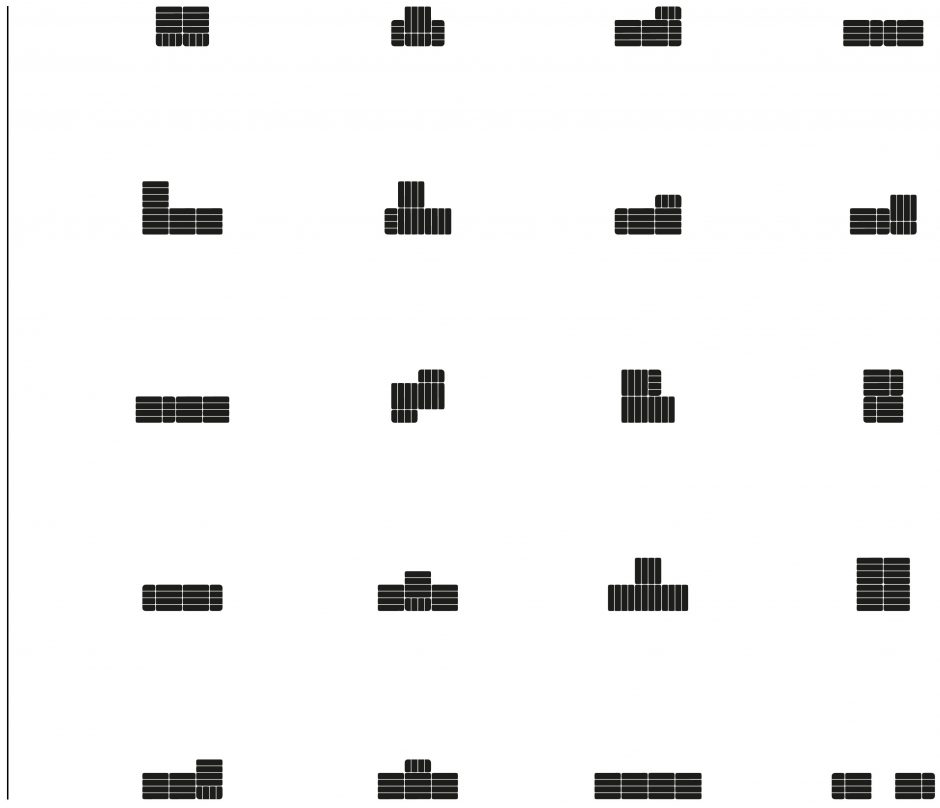 The Curt Sofa-System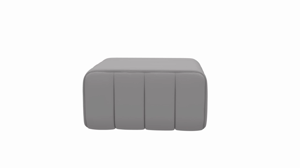 The Module
Hard to believe but true. This infinite variety is created by only one single modular form. A cuboid with a square base whose height is half the length of its sides. In addition 16 hidden connection loops, only visible when needed. So simple, so infinite.
This is not a connection for eternity. Short-term bonds are common practice, now even for sofas. If you had enough of one, the hook is easily released and ready for a new configuration. An adjustable strap with two simple hooks. This is Curts belt. There are three attachment loops on each side of the module and four on the back for hooking in. That's how fast Curt bonds again and again and again.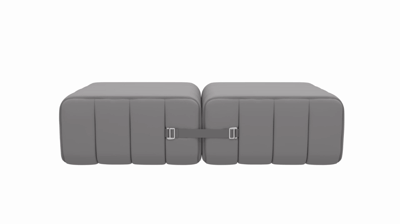 The cover of Curt is Also rather unusual. Two rectangles, formed into a U, which can be joined and divided with a full length zipper. Removable, exchangeable, dividable, combinable and easy to clean. One red and one blue module become two red blue modules.

Dimensions Single Module
Width: 68 cm
Length: 68 cm
Seat height: 34 cm
Height Arm- and Backrest: 68 cm

Dimensions Sample configurations

Jet – The Fabric
The pleasantly soft wooly touch of Jet makes it easy to forget that this is an extremely resistant and robust upholstery fabric that also complies with all important fire protection standards. A fabric for the whole family.
Material: 100% Polyester
Abrasion resistance: 100.000
Pilling: 5
Light Fastness: 6
Fire Retardency: DIN 4102 Class B1, EN 1021-1 & 2, BS Crib 5, California TB117 and many more
Care: Professional Cleaning
Materials
Inside each Curt module there is not only a stable plywood frame covered with upholstery straps, but also a cold foam padding consisting of three different layers. Contract: All materials can be equipped for use in hotels or public buildings on request.
Foam: Cold foam (flame retardant on request)
Frame: Plywood
Straps: 80% polyester / 20% polypropylene
Buckles: Aluminium